Services
HAIR
Updos … $45 & up
Haircuts … $30 & up
Style … $25 & up
Retouch … $55 & up
Highlights … $85 & up
Color Glaze … $45 & up
Deep Conditioning Treatment … $35 & up
Relaxer … $85 & up
Perm (Body Wave, Texture) … $75 & up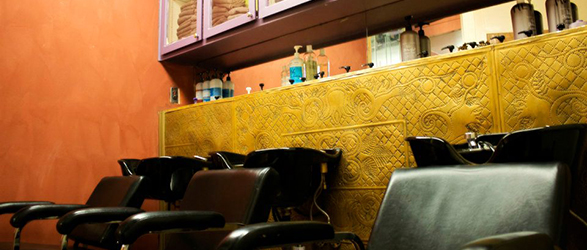 HAIR TREATMENTS
Clarify … $70
Remosturizing … $35 & up
Ion Therapy Treatment … $40 & up
The Brasiliana … by consultation
Keratin conditioning smoothing system that infuses the hair with Keratin eliminating frizz and curl leaving you with luxuriously smooth hair
HAIR EXTENSIONS
So-Cap and Hairloc … by consultation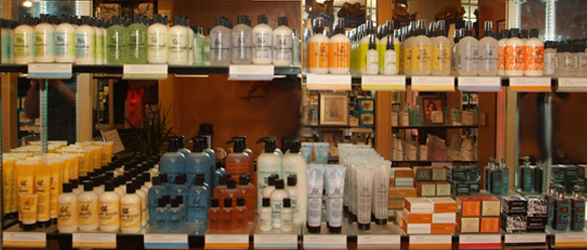 Blow Dry Services
Ultimate Blow Out … $35 (45 minutes)
Come in and let one of our stylist shampoo and style your hair in under an hour. Want to add hot tools to your service? Not a problem for $5 more we will add extra time!
Ultimate Blow Out Plus … $45 (60-75 minutes)
This is for those who just can't be done in under 45 minutes. Super thick, long hair or extra course or curly.
Shampoo with Deep Conditioning or Detox Scalp Treatment … $50 (60 minutes)
A shampoo and your choice of a deep conditioning or scalp treatment and a blow dry.
• Deep conditioning helps keep your hair smooth and silky.
• Detox scalp treatment to remove impurities and product buildup for dry, oily, normal or overloaded with dry shampoo & styling product.
Keratin Express Smoothing Blow Out … $100 (90 minute)
Keratin reduces frizz and curl to create added shine, silkiness and condition to the hair.
Little Miss $25 (45 minutes) … for those 12 and under.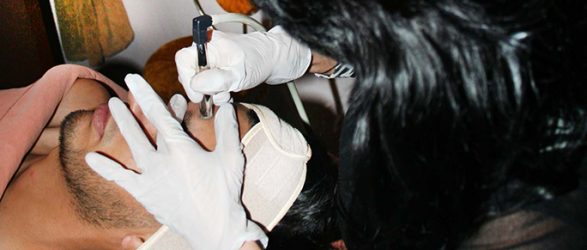 BODY TREATMENTS
Body Treatments … by consultation
moisturizing seaweed or detoxifying, whatever your needs may be, we will customize a body treatment specifically for you
European Facial … $65 & up
we will design a customized facial for your particular skin type & needs, whether anti-aging, purifying, sensitive or pigment-control
Bare Minimum Mini-Facial … $35
Facial & Micro-dermabrasion … $125
series of four micro dermabrassion treatments plus facial $400
Dermaplane … $50
Dermafile … $50
Back Facial … $75
WAXING
Brow Shaping … $15
Lip … $10
Chin … $10
Full Face … $40
Side of Face … $15
Chest … $40 & up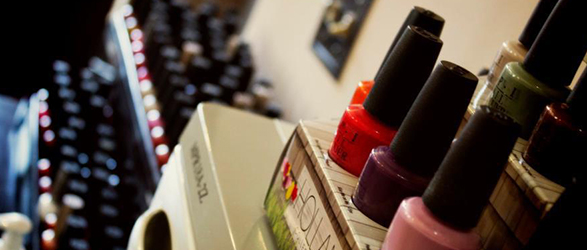 NAILS
Manicure … $30
Gel Manicure … $45
Gel Manicure … $45
Pedicure … $50
Set of Nails … $65 & up
Hard Gel/Acrylic/Silk Wraps Overlay Natural Nails … $55 & up
Hard Gel/Acrylic/Silk Wraps Nail Art $5 per nail & up
Fills w/ Polish … $45
Fills w/ Gel Color … $50
Team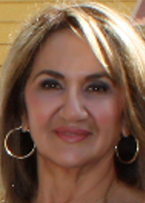 Concepcion
Concepcion has been in the salon industry since 1996. At the beginning of her career, she was trained at a very prestigious salon in Tucson. Further training was received at Fred Segal in L.A. and Bumble & Bumble in N.Y. Concepcion is also trained in Hairloc extensions stylist. Concepcion has an eye for customizing a hair cut and color for the clients' facial shape and skin color as well as considering time, lifestyle and care.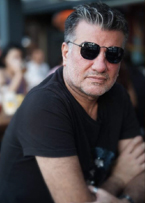 Murat
Murat has been in the hair industry since 1988. He has furthered his training with Loreal, Wella and Schwarzkopf. Murat also attends hair shows, when possible, to stay up to date with the new styles. Murat specializes in color, highlights, ombre, and hair repair with experience in updos for weddings, graduation, and prom styles.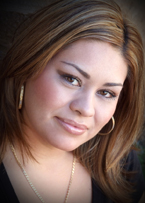 Janeth
Janeth has been in the hair industry since 2005. She specializes in hair cuts, color, and updos. She is also trained on So-Cap and Hairloc hair extensions. Janeth continues to further her education by taking weekly courses to be up to date with the latest styles and trends. She enjoys her professional career as a hairstylist.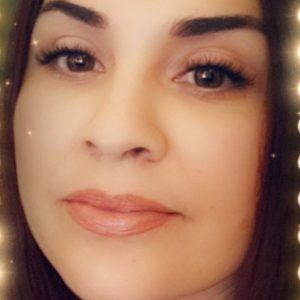 GiGi
Has been in the Lash & Skincare industry since 2014. She studied at Pure Aesthetics Naural Skincare and has been trained and certified as a Lash Artist with Borboleta Beauty.
Gigi continues her education in product knowledge and new techniques. She is happy to be part of the 'Peak of Perfection' team!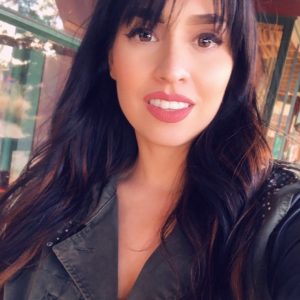 Ibeth Assistant and Front Desk Help
Promotions
CUSTOMER APPRECIATING
Police, Fire Fighters, Military, and Teachers 25% discount on first time visit and 15% discount on each repeat visit.
FREE HAIR CUT WITH HIGHLIGHT OR COLOR
Come in for a highlight or color & get a free hair cut. New first time clients only.

Careers
Thank you for your interest in Peak of Perfection!
Located in Tucson at Trail Dust Town in Tucson, we are always accepting applications for outstanding team members. We review all applications for each position and set up interviews depending on the needs of the salon. We are a full-service salon all positions welcome to apply.
Please feel free to bring your resume by the salon during our normal business hours.
Contact
CONTACT US!
520-885-1388
6541 East Tanque Verde Suite 28-29
Tucson, Arizona 85715
Peak of Perfection is located at Trail Dust Town in Tucson, Arizona. The nearest cross streets are Grant Road and Tanque Verde Road.